Hawks Triumph at East London!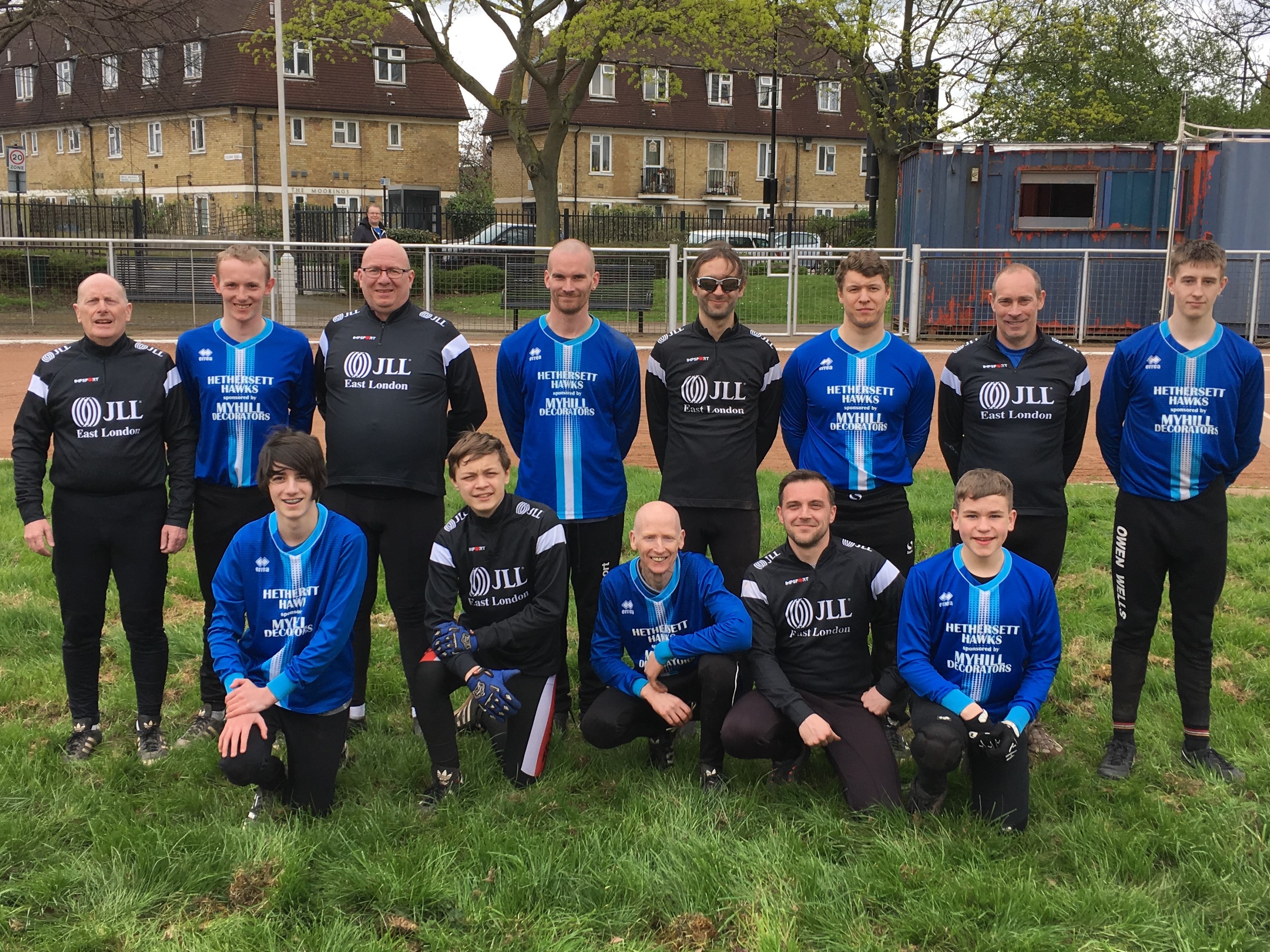 HETHERSETT HAWKS / MYHILL DECORATORS secured their first win of the season when the B team travelled to Canning Town Rec and defeated East London, who dropped down a Division this season.  Owen Wells, fresh from a promising debut in the British Elite Junior Grand Prix at Sheffield where he finished ninth with 13 points, had another good day in London.  He dropped just one point as did rider/manager Harley Hamill. Two first-half 7-3 wins by Wells and Dan Butler, back from injury, plus another just before the break by Hamill and Glyn Morgan set up the victory.  The only race loss by Hethersett was when Liam Webster suffered an exclusion following a collision. The biggest cheer came in the final heat when the Hawks' youngest riders, Daniel Longlands and Paul Delaiche, romped home to a 7-3 win!
EAST LONDON 69 HETHERSETT B 89
O.Wells 19 H.Hamill 18 L.Webster 14 G.Morgan 14 D.Longlands 9 D.Butler 9 P.Delaiche 6
The Hawks are next in action at home to Kesgrave on April 29th.