Hethersett Vs Kesgrave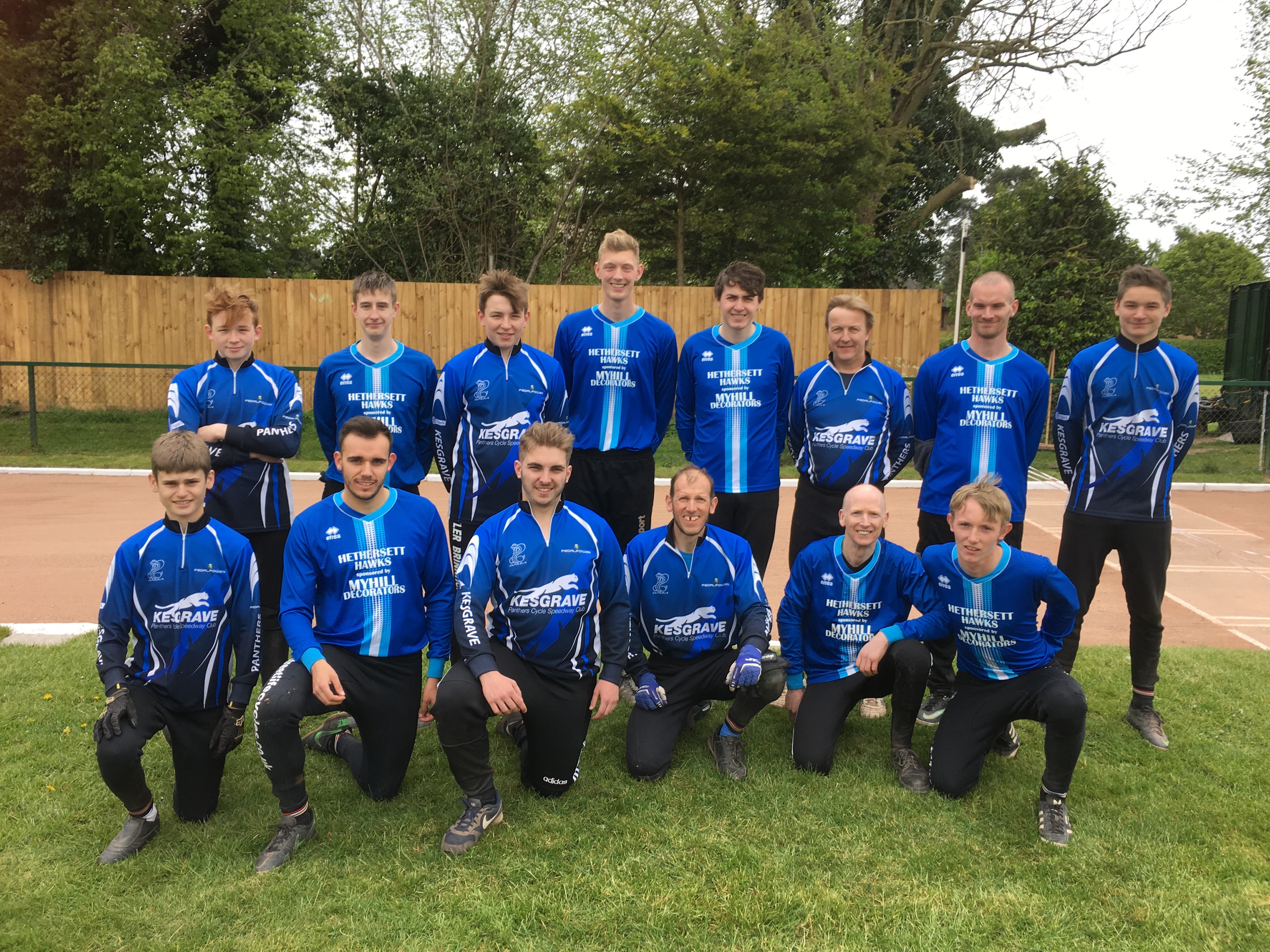 HETHERSETT HAWKS / MYHILL DECORATORS kept up their good early season form with near-perfect performance against Kesgrave in the South-East & Eastern League.  Both teams were a top rider missing – Hawks' captain Leigh Cossey getting married the previous day –  and from the start it was clear a close match was on the cards.  The deadlock was broken in heat 4 when Owen Wells did well to protect a third place and Dan Butler did the same in heat 6 to put the Hawks four up at the interval.
Immediately after the break the Hawks scored three race wins starting with a Josh Herring / Harley Hamill 7-3 win over experienced Gary Brown and then a rousing ride by Dan Butler to split the top youngsters Brinkhoff and Harvey. From thereon Herthersett eased to victory, never losing a heat in an excellent team performance.
HETHERSETT 87 KESGRAVE 73
D.Chambers 22 O.Buxton 16 H.Hamill 14 J.Herring 12 O.Wells 10 D.Butler 8 G.Morgan 5
The Hawks put out a strong side in the Division 2 clash of unbeaten sides and, surprisingly, they won by the same margin with Owen Wells pulling off some superb passes and Olly Buxton, Harley Hamill and Dan Butler recording 11 heat wins between them.
HETHERSETT B 87 KESGRAVE B 73
O.Buxton 22 D.Butler 18 H.Hamill 17 O.Wells 15 G.Morgan 9 L.Hulcoop 5 K.Adams 1.
The previous day Glyn Morgan made the long trip to Northumberland to contest the first round of the Eurovets Grand Prix.  He scored 17 points and then finished third in the Over-50s final – well worth the trip.
This weekend Hethersett riders will be in action at Eaton Park in the British Youth & Junior / South East Grand Prix event followed on Sunday with a tough home league fixture against double champions Ipswich (2 p.m. at Memorial Playing Field)