Hellingly Vs Hethersett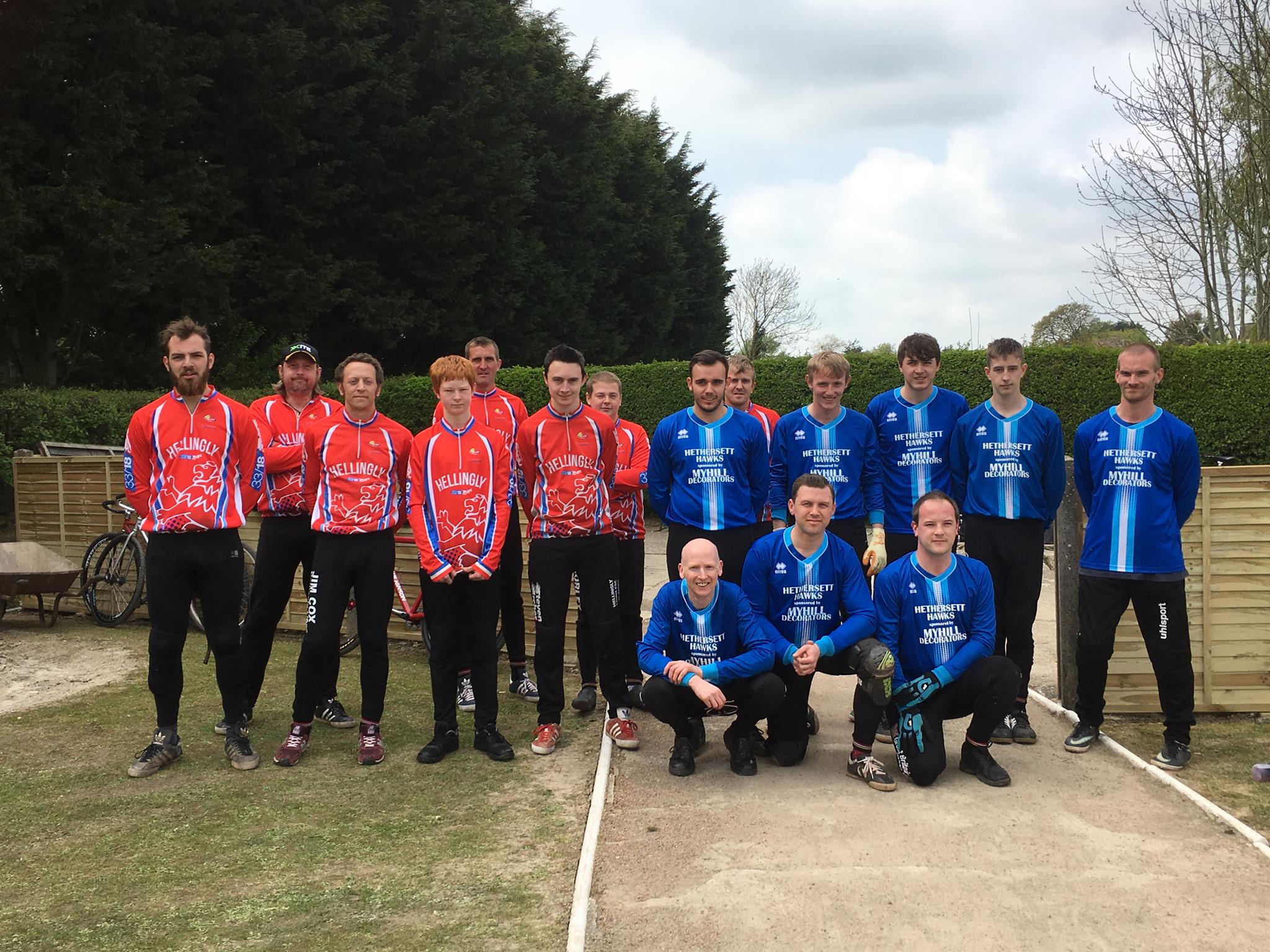 HETHERSETT HAWKS / MYHILL DECORATORS took a squad of 11 riders to the South Coast to face Hellingly Lions near Eastbourne. A strong first-team had high hopes of keeping up their winning start to the League season but came unstuck on the tricky Sussex circuit on which the home side are so expert.  An exclusion for Leigh Cossey in heat 7 saw Hellinglky stretch an early lead to 11 points and it was uphill for the Hawks after that.  They did improve in the second half and had their only heat win by Josh Herring and Harley Hamill in heat 13.
HELLINGLY 88 HETHERSETT 71
D,Chambers 14 J.Herring 12 L.Smith 10 L.Cossey 9 H.Hamill 9 O.Wells 8 D.Butler 6 G.Morgan 3
The Division 2 fixture was a much closer affair.  Both teams tracked an experienced rider at reserve and the Hawks struck early bringing in Harley Hamill to join Dan Butler for a 7-3 win. The team  rode cleverly to retain a one-point advantage at the interval but immediately struck gold straight after the break with another 7-3 from their two Daniels – Longlands and Butler. Reserve Ed Ridley came in the following race to reverse the 7-3 and he was back in again to put Hellingly one-point up with two races to go. Hamill came in to join experienced Glyn Morgan in the penultimate race to put the Hawks three points up and Dan Butler sped home in the final heat to secure a narrow win.
HELLINGLY B 78 HETHERSETT B 81
D.Butler 22 O.Wells 16 G.Morgan 13 D.Longlands 12 H.Hamill 9 L.Hulcoop 6 K.Adams 3
Morgan and Wells were both in action at Ipswich the previous day in the South East Grand Prix / Youth & Junior League.  Morgan came third in the Veterans A Final while Wells finished third in the Junior B Final.
With the new Battle of Britain inter-regional competition opening next weekend, the Hawks are next in action on Sunday May 7th at home to Kesgrave.