Hawks update!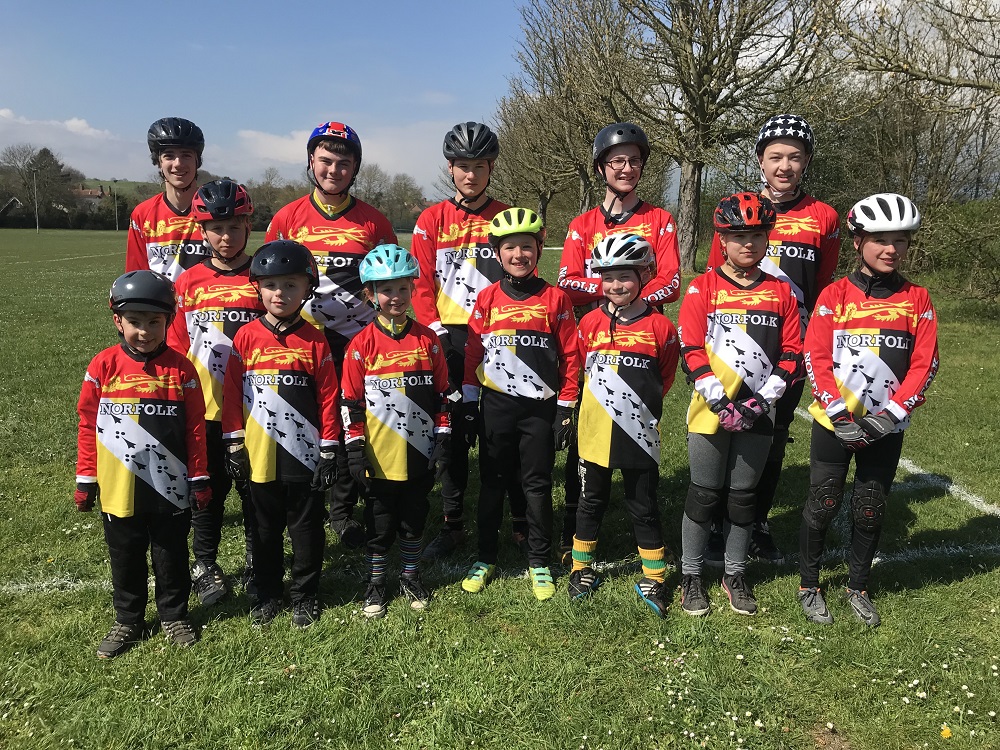 HETHERSETT HAWKS / YELLOW BRICK MORTGAGES were under full strength for the visit of last season's play-off winners Great Blakenham on a cold spring morning at the Memorial Playing Field. The match was littered with falls and exclusions and Hethersett took an early advantage until heat 5. A double exclusion in heat 6 saw a rousing win by Paul Delaiche over Luke Harrison to lift the Hawks and some excellent teamwork, especially by Leigh Cossey and Glyn Morgan, kept them in contention. In the end the experience of unbeaten Lewis Osborne, Jason Ashford and Adam Peck saw the visitors home.
HETHERSETT 83 GT.BLAKENHAM 92
L.Cossey 15 H.Hamill 14 P.Delaiche 13 D.Longlands 13 G.Morgan 10 B.Loombe 9 K.Adams 6 M.Loombe 3
Three Hethersett riders represented Norfolk Under-16s in a match against Suffolk at Somerham. Charlie Lyth continued to impress dropping just one point in his six races while Paul Delaiche tried hard to team-ride and scored 13 and George Larter-Dixon 5 but Suffolk just held on to win 81-79.
With a break over Easter Hawks' riders will have matches at Kesgrave over 27/28 April – the Saturday is Round 2 of the British Youth & Jun or League and on the Sunday the B team are there for a Division 2 match.