Hethersett Hawks training starts March 30th!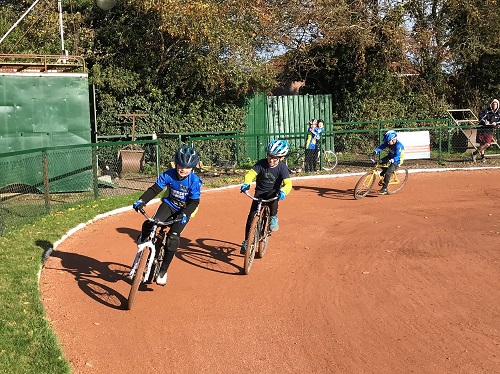 Hethersett Hawks training sessions start up again on Tuesday 30th March! Please remind yourselves of the measures we've put in place to keep us all safe and note the changes since last season. We are privileged to be in one of the first sectors to be able to open up again after lockdown. It is important that we repay that show of support in the crucial months ahead by observing the guidance and providing a safe and enjoyable experience for all.
We must stress that if a rider or anyone in their household are showing any symptoms of coronavirus – that is a temperature or a new, persistent cough or a loss of taste or smell – everyone in the household must stay at home, contact NHS 111 and follow the guidelines.
Spectators are strictly not allowed at events. To be covid-safe our riders that are under 16 must be accompanied by an adult from their household, but only one.
We will hold training sessions every week on Tuesday evenings and Saturday mornings and time slots for individual riders must be booked in advance via Teamer. Only riders who have booked a time slot will be permitted to ride. 
Tuesday evenings (racing) – 6pm, 7pm, 8pm
Saturday mornings (training) – 9.30am, 10.30am, 11.30am
Each session will last for 50 minutes. Booking will open for the sessions one week before the session. If you later find you can't attend a session please decline it on Teamer to make space for another rider. New riders are encouraged to try out at a Saturday morning session first.
Riders aged under 16 must be accompanied by a responsible adult from their household who will stay at the track for the duration of the session. Accompanied adults must stand away from the fence, at the park side of the track and be socially distanced from each other. If the rider has an accident their accompanying adult must assist them. Access to the track will be via the side gates. If further assistance is needed the club first aider will attend the rider wearing appropriate PPE.
Do not arrive too early for your session. Riders will not enter the pits until permitted by a club official. They will then enter the pits via either the left or right side of the track and stand by their designated number plaque. Riders must remain 2m distanced. The pit/track gates will be left open to ensure a minimum of contact.
When the session finishes riders with their own bike and equipment will leave the pits their side of the track. Riders borrowing club bikes will take the bike to the bike-hut side of the track and sanitise. Borrowed gloves and helmets can be left in the tub there. They must then leave the area promptly.
To ensure that social distancing is maintained within the pits and answer any queries the riders have, two adults will be posted either side of the pits, at least 2m distance from the riders.
Handwashing and toilet facilities are not available at the track or the pavilion. There will be hand sanitiser available to riders and club volunteers.
We strongly encourage riders to bring their own gloves and helmet, but these can be borrowed from the club. Adults accompanying children will need to assist with putting their helmets and gloves on. Riders must be covered from head to toe.
There will be no access to the tea hut or bike hut, other than by club officials. We cannot currently offer any refreshments so riders must bring their own drink. The sessions are charged at £2 each day, £1 for further family members. We cannot accept cash payment so subs can be paid on the night or in bulk in advance/arrears to cover a few sessions via bank transfer to the Hethersett Hawks bank account.
We are looking forward to starting training again! There are already some matches and competitions planned so it's looking like being another exciting year for the Hawks, despite the restrictions!