Pedal to Paris – 24 hour marathon 26/27 June!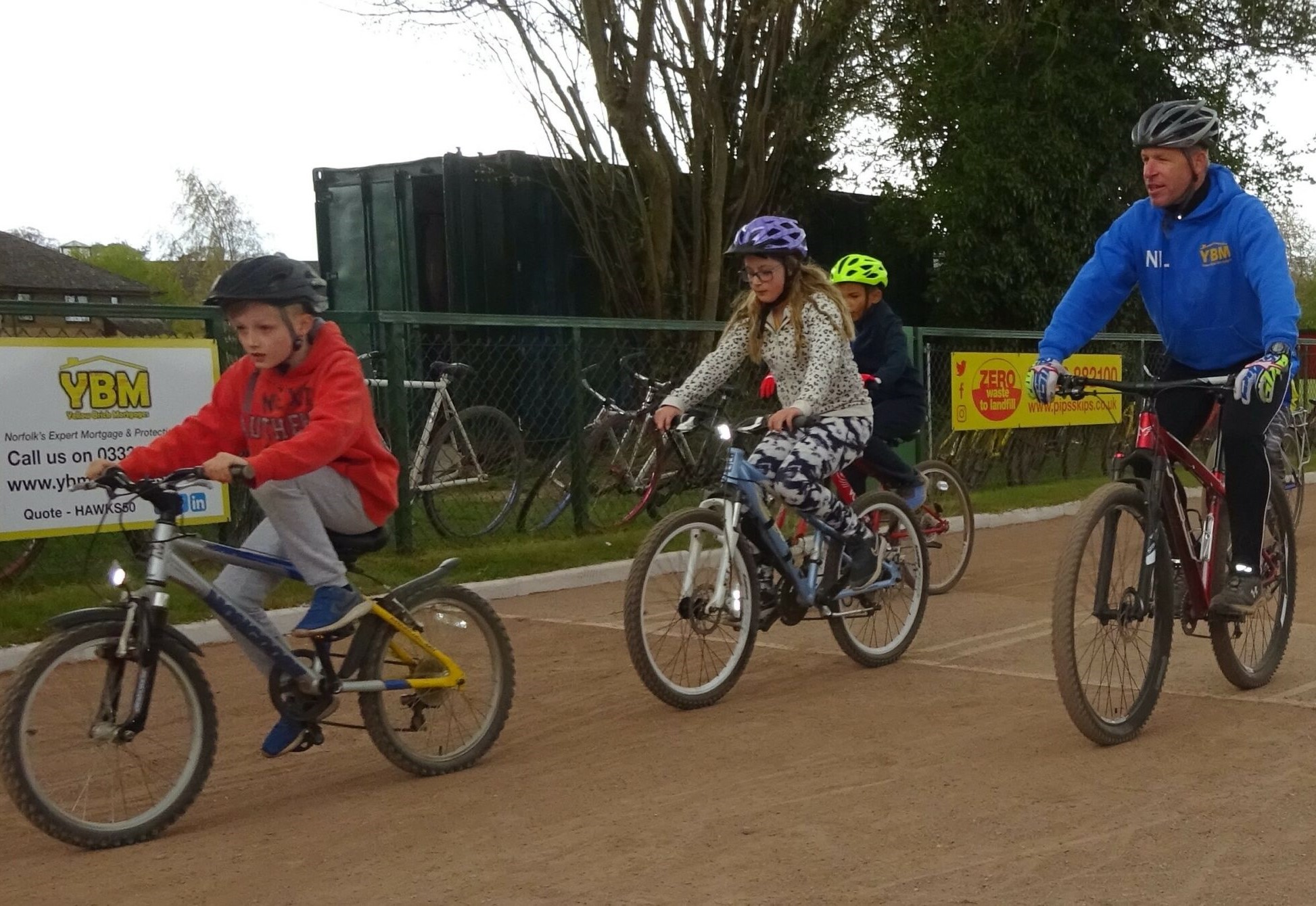 We need you! Come and join in our Pedal to Paris fundraiser.
We need as many riders as possible to contribute to completing over 12,000 laps of the cycle speedway track at the Hethersett Memorial Playing Fields on Saturday 26th and Sunday 27th June 2021.
We are raising funds for our new 'Nest' that will provide the much-needed facilities for the club, plus a space to house the popular Wonky Wheels Community Bicycle Workshop. The 'Nest' will put Hethersett on the map for national and international cycle speedway and provide local residents with a space they can be proud of.
Starting at 3pm on Saturday, and ending at 3pm on Sunday we will need your help to continually ride around our track so that we can cover the equivalent distance of Hethersett to Paris – the finish for the Tour de France. That's 381 miles in total in 24 hours.
Ride as a family or an individual. Get a team from work or local group / club together. However you want to do it, ride as many laps as you can to help us reach our goal. Dust off your bike and get pedalling!
Download, complete and return our entry form. Once you have been registered you can then ask your family, friends, colleagues, and connections to sponsor you to ride as many laps as you can. Or, if sponsorship is not your thing, then all we ask for is a donation towards our goal. It's not a race, it's a community effort designed to bring the community together and raise money for this local club that has supported the community since 1966.
The event is broken down into 30-minute slots, so you can ride at a time that suits you for as long as you want. All we ask is the more you ride, the more you raise! Why not ride at night under lights for something different, or do more than one session over the 24 hours?
The event will be fully supported and each participant will receive a medal when they complete their laps. Make sure you read our terms and conditions of entry as we want a safe and fun event for all.
So come on, get on your bike and help raise money for this great local club.
Download the Pedal to Paris entry form
Download the Pedal to Paris sponsorship form
View our privacy policy